ARMY
Joshua "RAMBO" DeFord 99% NFG DCE
September 21st 1990 ~ June 10th 2014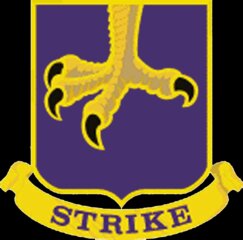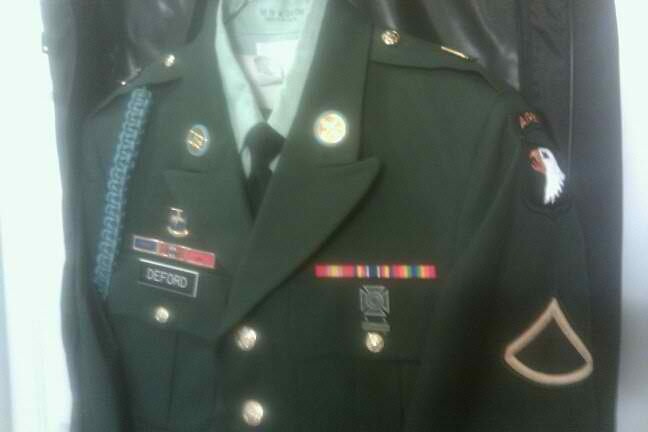 I will be adding pictures and detailed information about Rambo's service to our country. Including the impact on his life, both the good and the bad. Rambo was extremely proud of his country and actually stated that he wanted to die in battle and be a hero. Those are hard words to hear as a parent. I am very proud to call Rambo my Son first, then Brother and Hero.
Rambo's Story
Joshua decided to make the military his job of choice when he was a young man at the age of 12. When he was 14 years old he joined the Cadets in hopes of learning more about the military and to gain an edge on the training that he would eventually need in his future. He did great in the cadet program for 2 years. He got caught up with another cadet who was making a homemade bong from a soda can to smoke marijuana. We took him to a clinic to be drug tested and the results came back negative. So to this day I believe he was not part of that incident; however the leaders at the time did not believe him and terminated his membership in the cadet program. That decision began a lifelong disrespect for authority figures that would cause Josh to make decisions to never talk to or acknowledge law enforcement or his superiors in the service. Josh believed that everyone was equal, and that a badge only made you untrustworthy.
Josh wanted to be a Marine because he felt they garnered more respect than any other branch of the military. During his junior year of high school he signed up with the Army as a Scout to follow his dad's footsteps. He surprised us with an extreme high score on his asvab test, if only he could have scored as well in his school academics. This was a character trait that Josh had, if it was something he had an interest in he would knock it out of the park with the highest possible score and then exceed it, however if he wasn't interested he would fail miserably. When Josh became interested in something or someone that he had respect for, he was 100% in, nothing and no one could get in the way. Josh demanded the same kind of respect, and he either got it or he had nothing to do with you.
When it came time to leave for basic training, I think Josh was the happiest I have ever seen him. I encouraged him to contact his birth Mother because I didn't want him going off to war or something and have any regrets, or not have a clear conscience while he was away. Josh was on a 20 mile march with 80 lb ruck sack and full gear when he broke his foot at the 12 mile mark. His superiors told him he was a pussy and that he was faking an injury and that forced him to finish the march with a broken foot. He was in a lot of pain and eventually went to the doctor who confirmed that his foot was broken. Another case against his superiors was when I heard over the phone how they were going to beat him if he didn't get off the phone. He kept telling them to go ahead and try it, but he was not going to hang up from his dad. At some point they threatened to shoot him in the back of the head when they get to Afghanistan. These incidents only strengthened his mistrust of authority and then caused him anxiety as well as paranoia.
I realize that this page turned out to be more of a therapy for me to write and share all the details. Guess time does change things. I see that it does nobody any good to bring to light my Sons struggles.
I will emphasize how proud of my Son I am of his accomplishments. My Son as myself am a rare breed in todays society, an old school mentality of loyalty and the ability to follow through with commitments, and trust , where your word was good enough. No hesitation to go into battle for your brother.